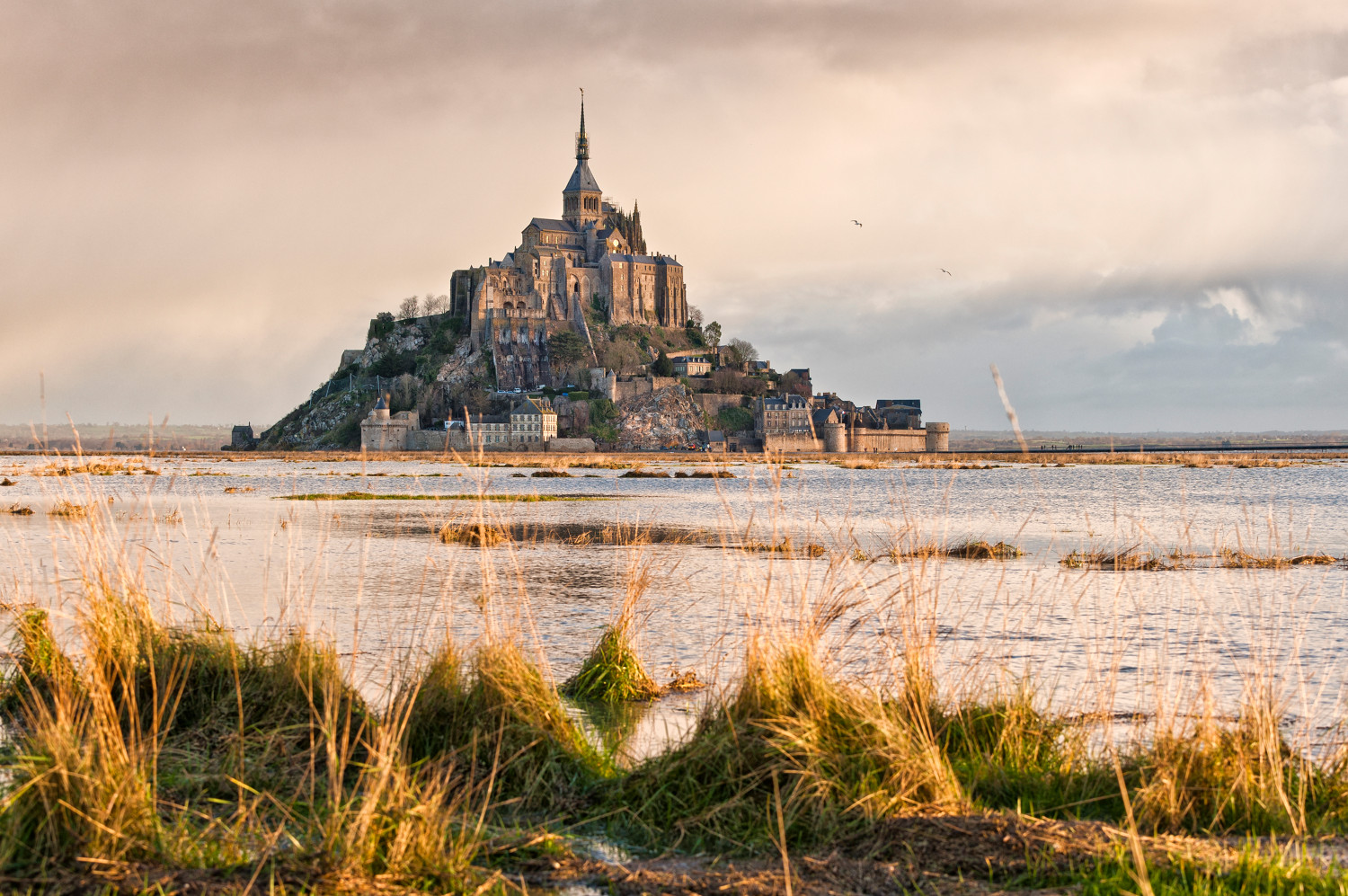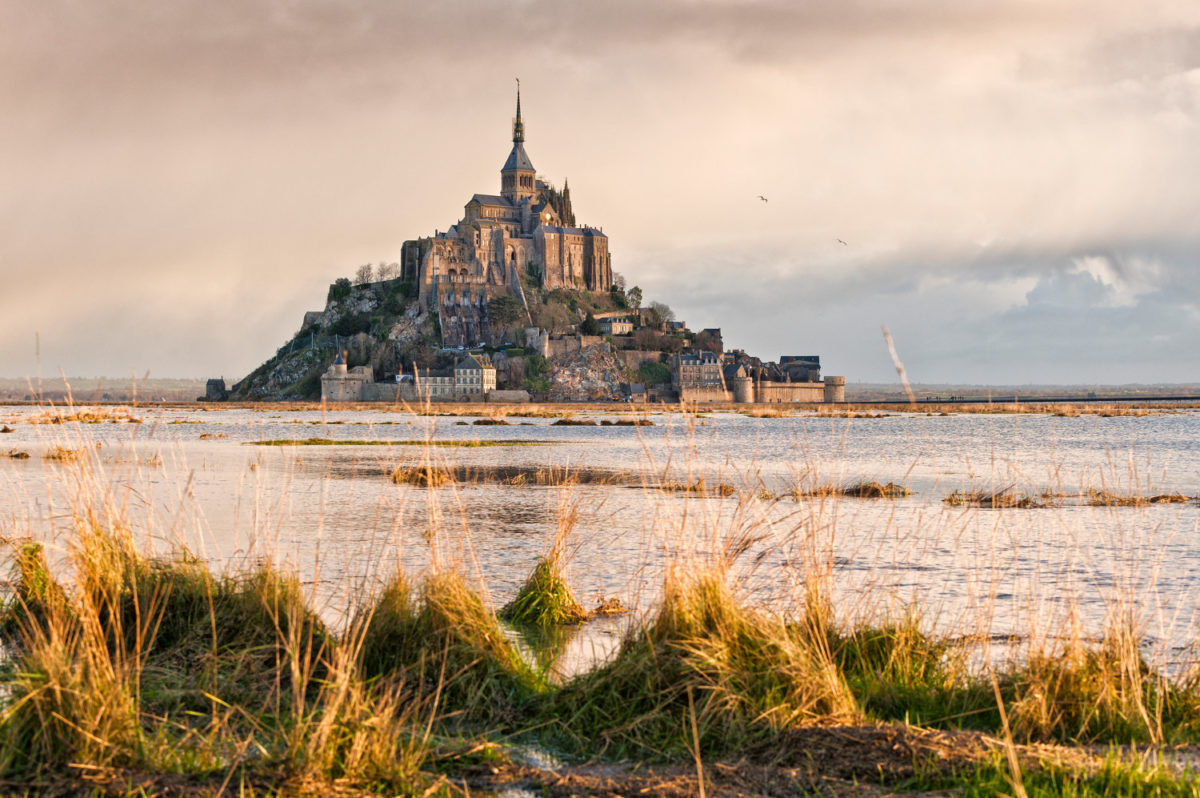 After your arrival to the Mont Saint Michel by our own means. Registered for over 40 years as Unesco World Heritage, this is a spectacular site, always ever changing depending tides, one of the widest in Europe. Easy to see why this landscape has inspired many writers : V. Hugo, T. Gautier, G. Flaubert, G de Maupassant…
To fully appreciate the place, you will take a guided walk around the area to discover the natural phenomena : tides, quicksands…
After your lunch (not included), discover at your own pace the village of Mont Saint Michel, and its medieval streets.
Dinner and night in the Mont Saint Michel area.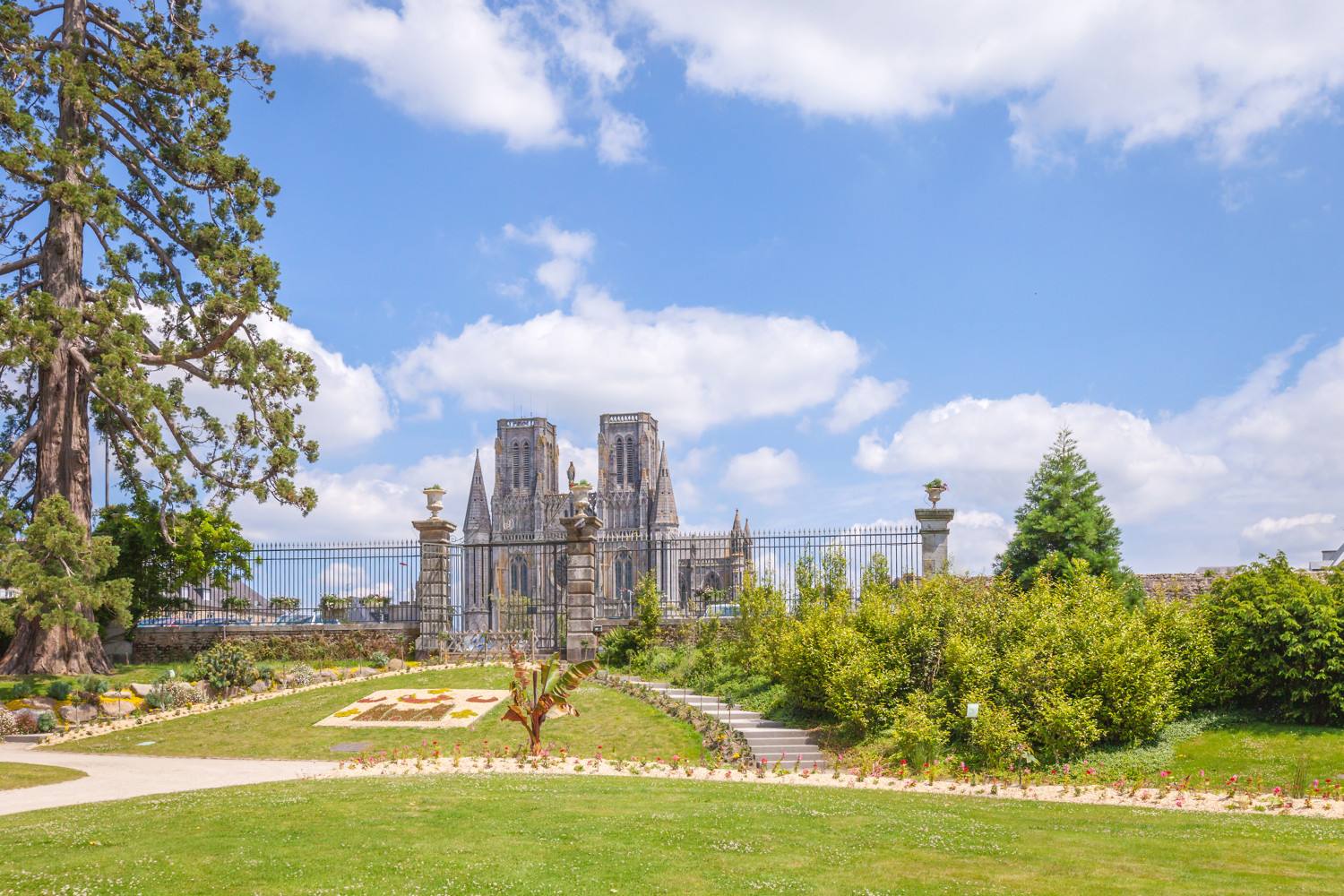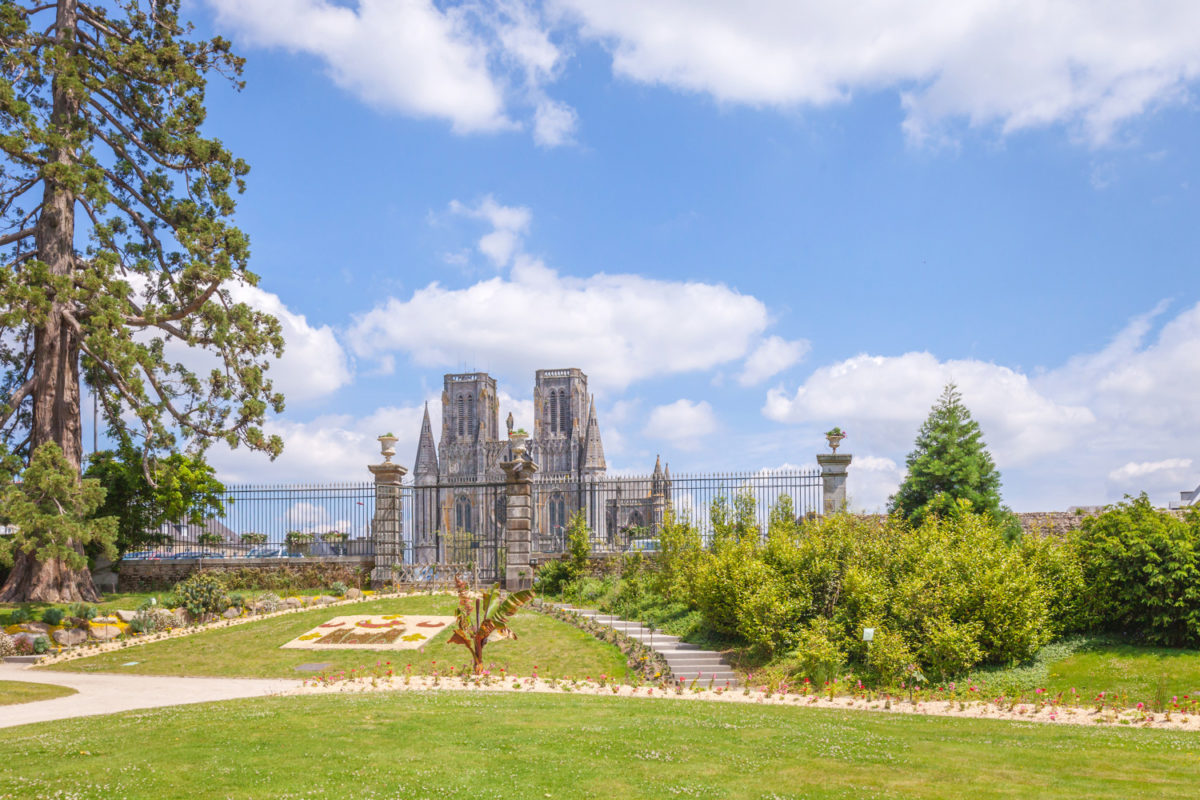 After your breakfast, head to Avranches, the "city of manuscripts". Sitting on top of a hill, it enjoys a privileged location overlooking the Mont Saint Michel and its bay. Rich of a wonderful historical heritage (the treasury of the St Gervais Basilica), it perfectly balances with the wonders of the Bay (namely, the Mont Saint Michel Abbey). You will visit the Scriptorial, the most fabulous collection of manuscripts, with over 4000 items from all ages, some dating back from the 9th century.
After lunch, head to the botanical garden and enjoy some moments of quietness and the panoramic view over the Mont St Michel. Then visit the St Gervais Basilica, where rest the skull of St Aubert… another legend aout the Mont St Michel to learn about!
After lunch in a restaurant, you will visit Ducey, a scenic village known for its flowers, and its majestic 17th century castle , which was a stopoverfor pilgrims heading to the Mont Saint Michel. Also in the village, a magnificent church  with its bell tower. For an alternative experience, you will be guided around the village with a sophrologist-relaxologist therapist, who will help you relate to your surroundings.
End of your trip.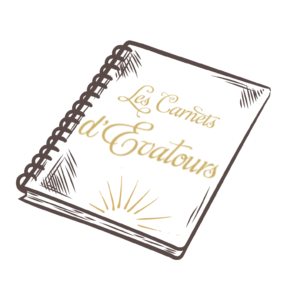 To make your trip unforgettable
Explore the Mount Saint Michel differently with a Cluedo-type of treasure hunt : 145 €